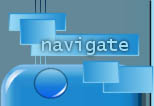 Mill Creek Community Historical Society

A virtual society that is helping to capture the history of the Mill Creek Community using 21st century technologies.
While it is true that this project is being completed by volunteers doesn't mean it couldn't make very good use of funds.

If you or your organization would like to help sponsor this project, please contact us.

Examples of how we could make use of sponsorship funding include:

Historical photo and document restoration.

Some times documents and photos have deteriorated to the point that we are unable to obtain a high quality digital image, thus restoration is highly desirable.

Large document scanning & photo imaging.

Some of the maps and historical certificates are larger than will fit most scanners. We could use a large-plate scanner.

© Copyright 2007 Mill Creek Community Historical Society
All Rights Reserved.
This site uses free web templates from Steve Morris