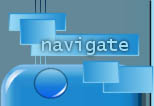 Mill Creek Community Historical Society

A virtual society that is helping to capture the history of the Mill Creek Community using 21st century technologies.
This project is making use of 21st century tecnologies (the World Wide Web) to assemble, present, and make available to anyone on the Internet the 19th and 20th century history of the Mill Creek Community.
Take a peek - it's pretty cool:
Graphics -

Today's population, especially its younger citizens, prefer seeing things rather than reading about things. That's not to say we won't read anything, but its often the graphical representation that first grabs our eye and causes us to begin reading. A good example is National Geographics magazine. Looking at the photos and reading the captions in National Geogrpahic is how many people determine if they will invest time to read the article text. The visitor entry point to Mill Creek Communities history is through Google Earth.

Google Earth combines the power of Google Search with satellite imagery, maps, terrain and 3D buildings to put the world's geographic information at your fingertips.

Fly to your house. Just type in an address, press Search, and you'll zoom right in.

Search for schools, parks, restaurants, and hotels. Get driving directions.

Tilt and rotate the view to see 3D terrain and buildings.

Save and share your searches and favorites. (This is the feature that this project uses to share the Mill Creek Community history with anyone and everyone.)

General knowledge developed from research - We've all marveled at the breadth and depth of encyclopedia's, especially the really big, expensive ones that only libraries can afford. According to Merriam-Webster's online dictionary, the definition of an encyclopedia is "a work that contains information on all branches of knowledge or treats comprehensively a particular branch of knowledge usually in articles arranged alphabetically often by subject." That is exactly what this project is doing, developing a comprehensive collection about a specific topic - the Mill Creek Community. Participants in this project will be documenting their historical projects using Wikipedia - the free, online encyclopedia that anyone can add to and edit. A few Mill Creek Community entries have been made to Wikipedia.
Check them out:
General knowledge

from other sources

- During a defined project (e.g., about Pecksburg, Indiana) you will learn that Arthur Trester, the founder and first commissioner of the Indiana High School Athletic Association (IHSAA), the person who the Arthur L. Trestor Award Mental Attitude Award is named after, was born, raised and went to school in Pecksburg. (Yes, there once was a school in Pecksburg, two in fact.)
An Internet search will produce all sorts of information about Mr. Trester, the IHSAA, and the Trester Award. Rather than duplicate that information, which would likely violate all sorts of copyright laws, place a link to the source(s).
To view an example of what I'm explaining, visit the Coatesville, Indiana entry in Wikipedia and scroll down to the the External links section where you will find a link to A Brief History of Coatesville.
Family knowledge

- Family trees and the associated geneology they represent is intersting - to the families, but are usually not so interesting to acquantinces and strangers.
For this project we want to encourge recording Mill Creek Community family histories, but please limit your contributions to sharing when and how the family contributed to the history of the Mill Creek Community.

For example, the 1914

History of Hendricks County

includes an entry about the carriage business that the the

Edmondson Brother

owned and operated in Clayton. Similar entries for the E.B. Owens general merchandise store in Amo, T.R. Ruark's general mercantile in Stilesville, and others are also listed.

© Copyright 2007 Mill Creek Community Historical Society
All Rights Reserved.
This site uses free web templates from Steve Morris